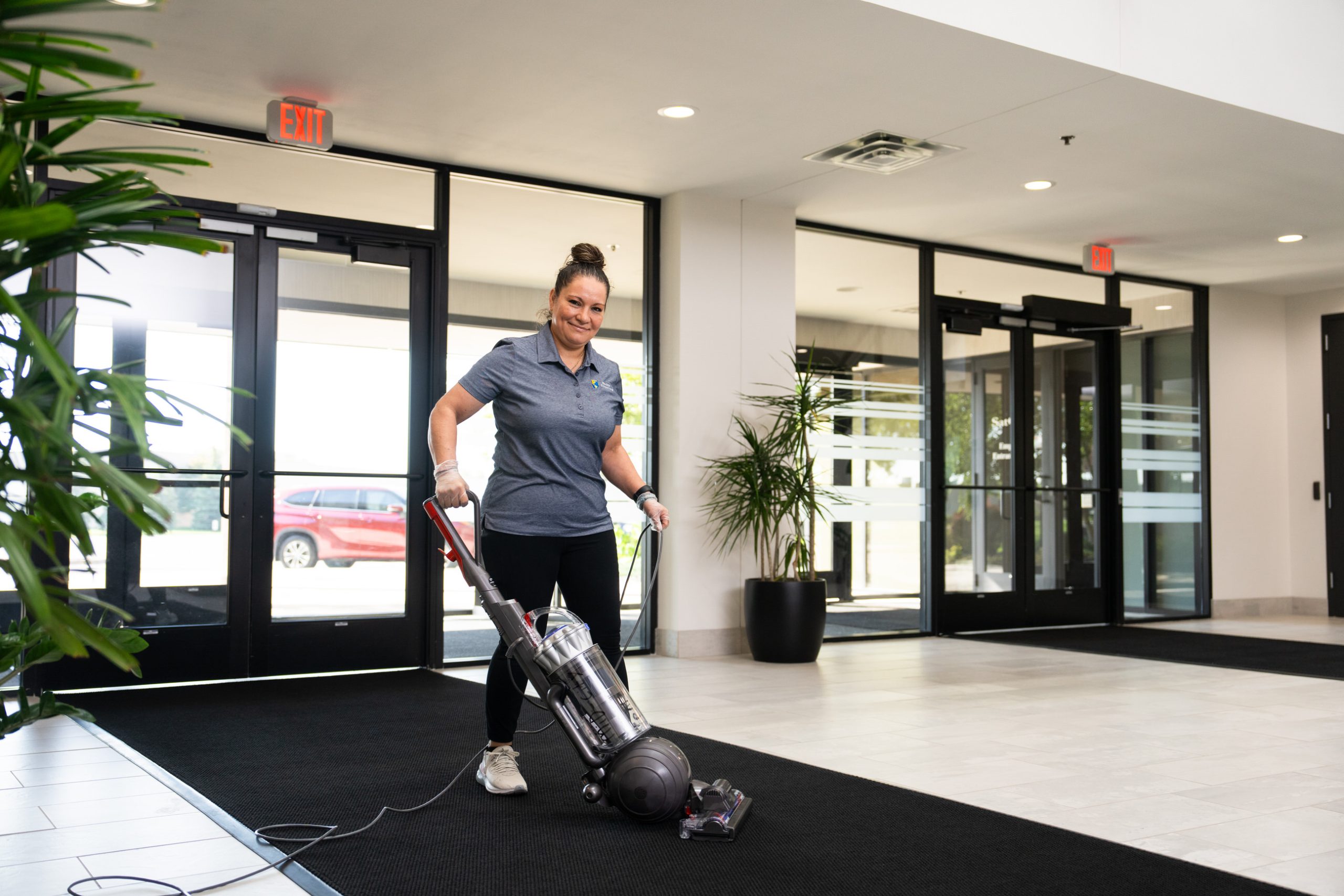 Trust Mid City Cleaning with your routine janitorial needs. We offer daily, weekly, or semi-monthly services as well as afterhours cleaning for quick turnarounds and minimal interruption to your productivity. Our cleaning and decontamination processes are compliant with DOP, GMP, and ISO standards to ensure your facilities are cleaned to the highest standard in the industry.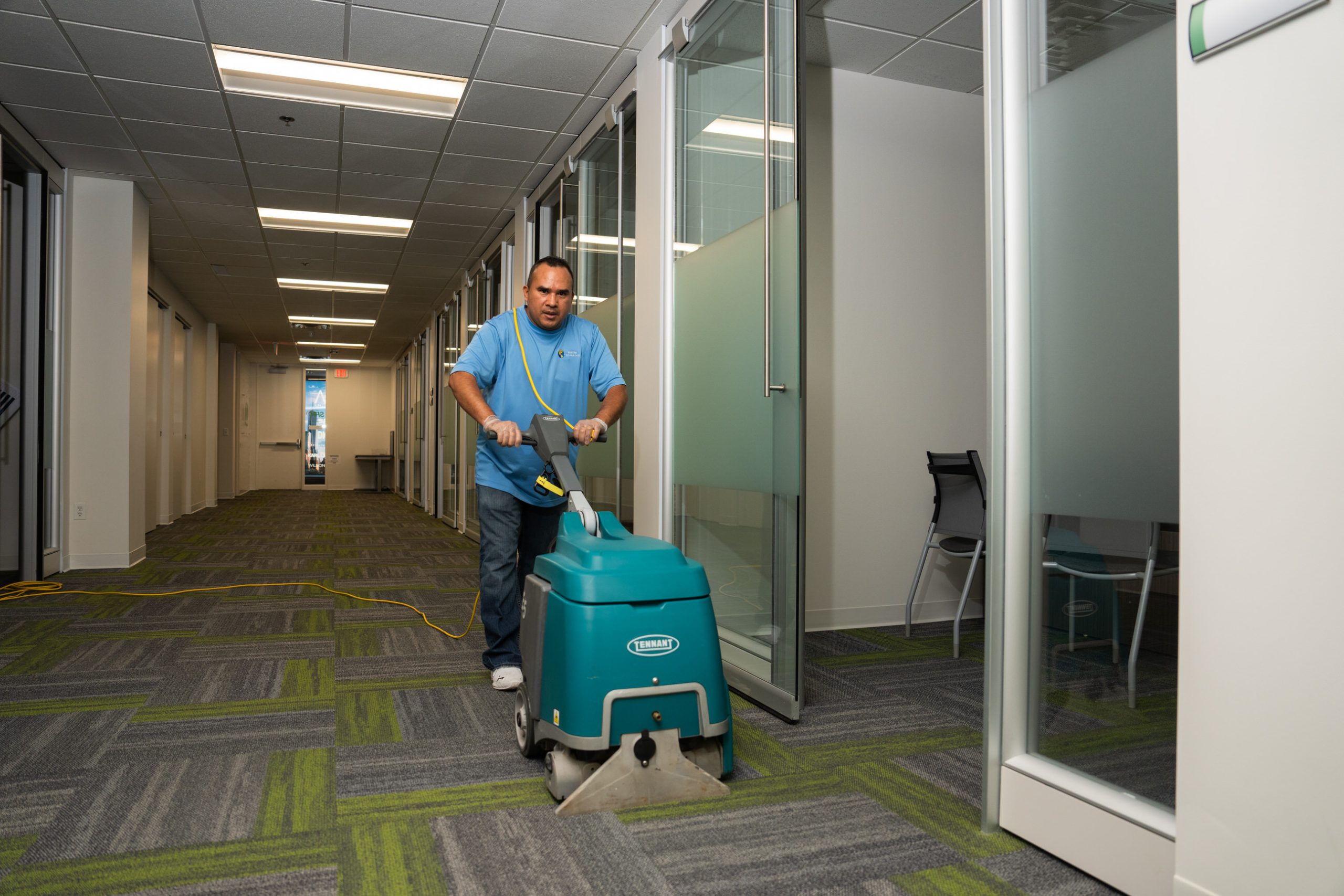 We are your partner for deep cleaning. Work with us monthly, quarterly or annually to take care of your flooring and windows or hire us to complete a one-time deep clean after your recent remodel. Our special cleaning services include floor care and refinishing, pressure washing, window cleaning, and construction cleanup. Our special cleaning services ensure your facility is up to your high standards for cleanliness.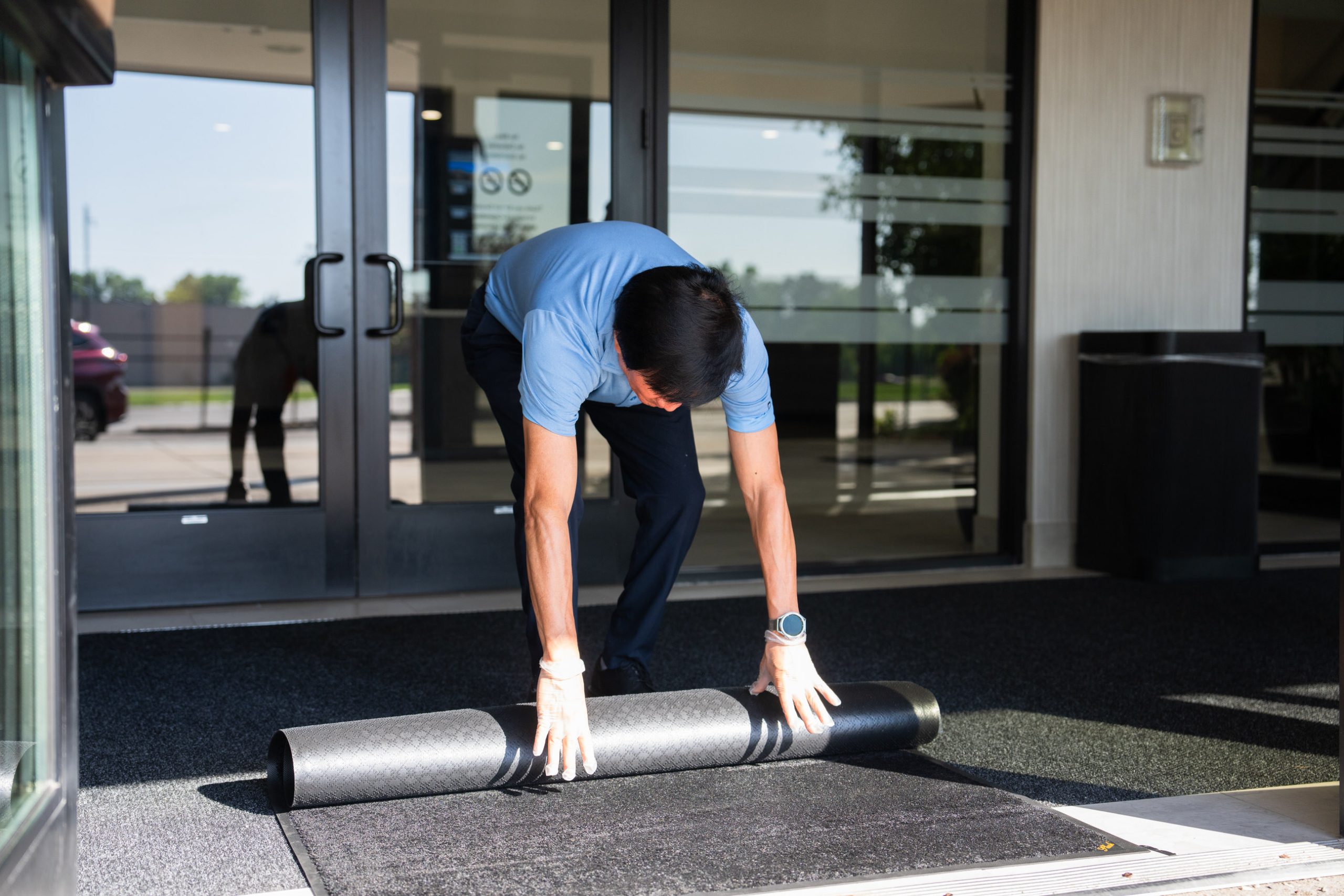 Commercial buildings are high-traffic areas that require regular maintenance and resupply. In addition to routine janitorial and special cleaning services, Mid City Cleaning is your resource for mat services, restroom supplies, and dust, wet mop laundry services and more.
Our Commitment to Green Cleaning
Achieving a spotless clean does not have to put the health and safety of your team at risk. Mid City Cleaning uses chemicals, products, and processes that are not hazardous to health or to the environment. Our green cleaning methods are effective without leaving behind harsh smells or chemical residues. Our crews comply with green cleaning standards from LEED, the US Green Building Council, ISSA CIMS, and the Greenguard Environmental Institute. Our products and services are Green Seal certified.
I just want to say the carpets look amazing!
– Fortune 500 Manufacturing Facility
You guys to a great job here with the auto scrubber making the floors look nice, it is also not slippery anymore since you started. You Do a better job than we can.
– Fortune 500 manufacturing facility
When I had Mid City Cleaning's services in the past there was never issues so I want to use you guys again for this facility as well.
– Large Multi-Tenant Office
Contact us today for your free estimate for routine janitorial or special deep cleaning services. We look forward to learning how we can serve you.