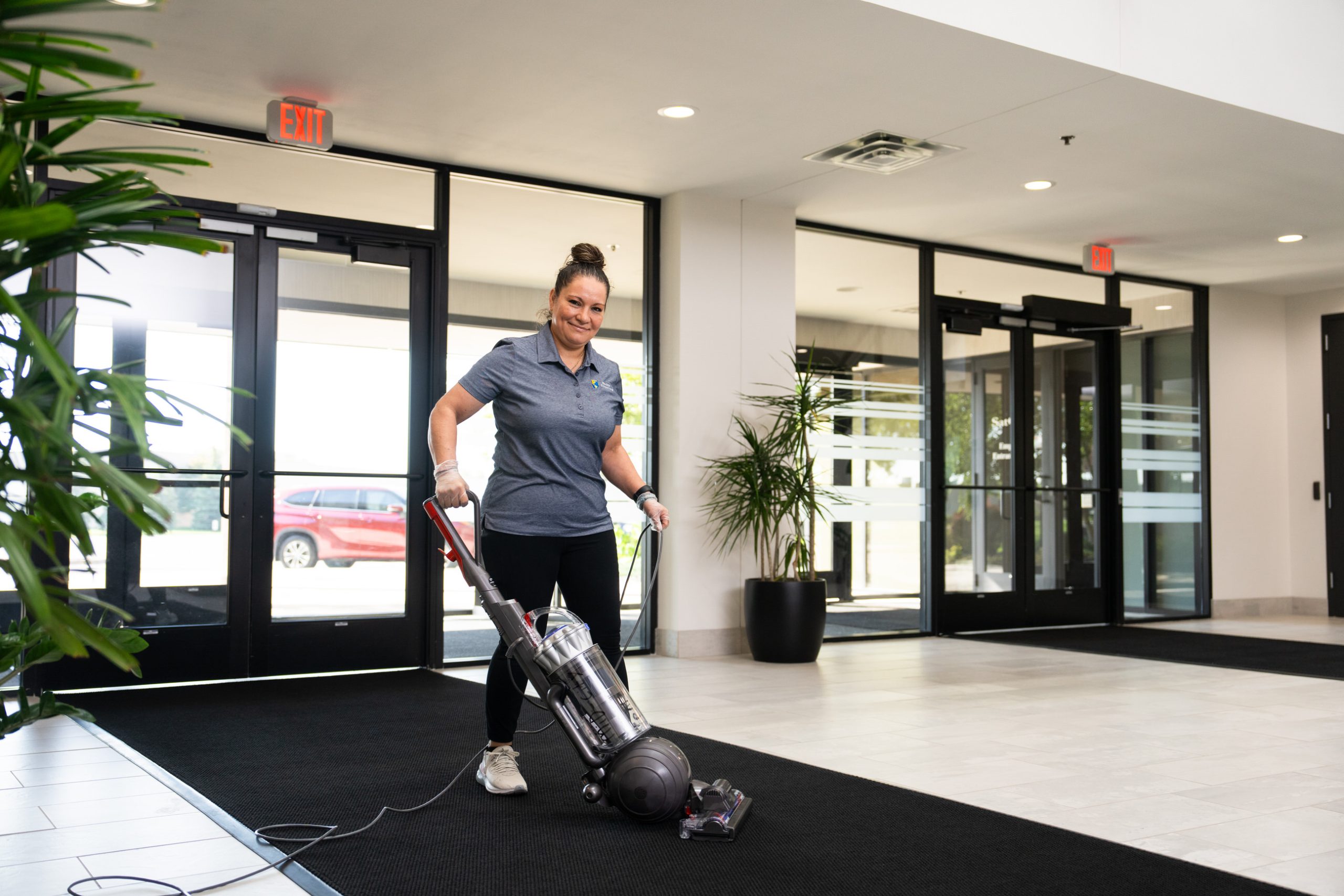 Trust Mid City Cleaning with your routine janitorial needs. We offer daily, weekly, or semi-monthly services as well as afterhours cleaning for quick turnarounds and minimal interruption to your productivity. Our cleaning and decontamination processes are compliant with DOP, GMP, and ISO standards to ensure your facilities are cleaned to the highest standard in the industry.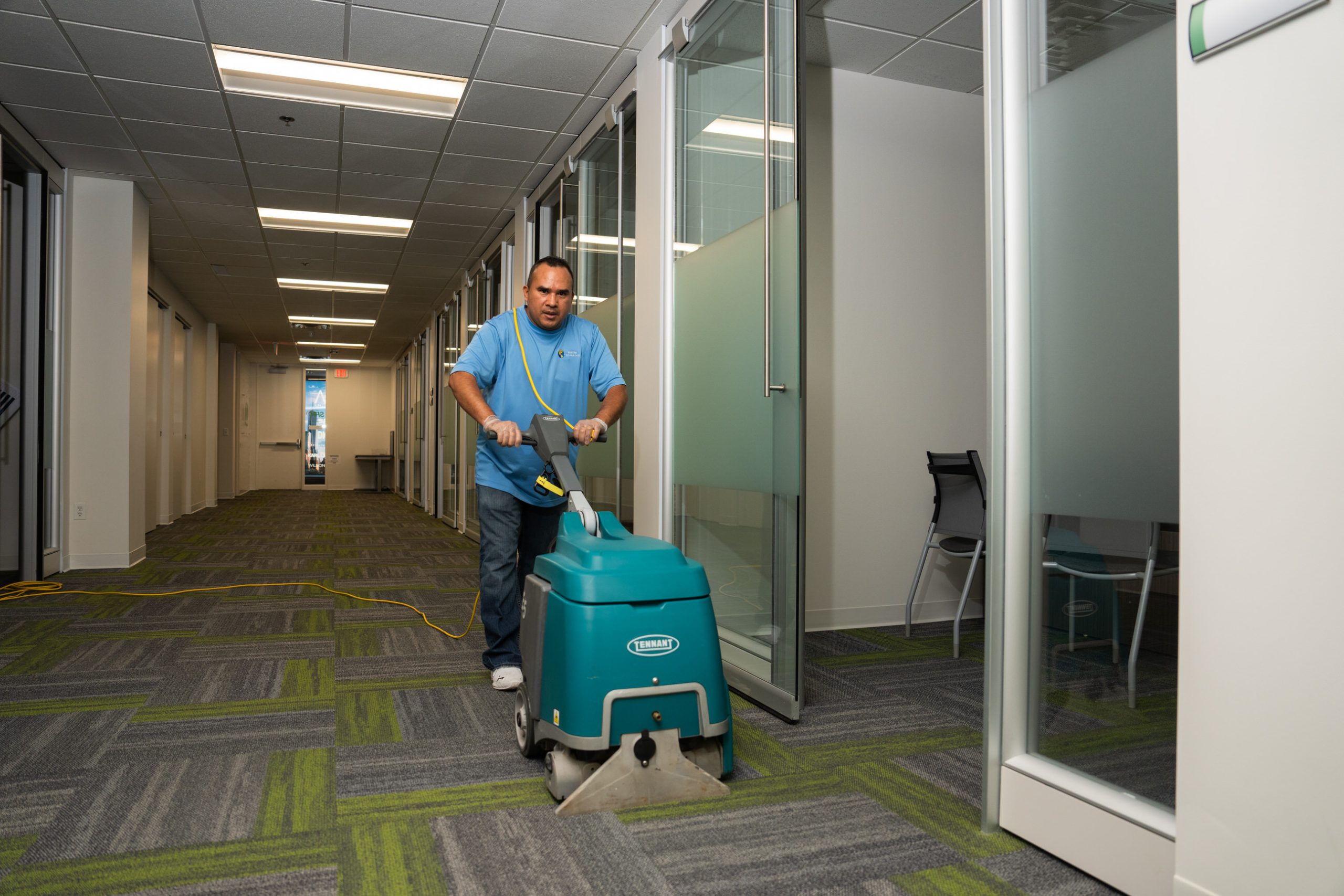 We are your partner for deep cleaning. Work with us monthly, quarterly or annually to take care of your flooring and windows or hire us to complete a one-time deep clean after your recent remodel. Our special cleaning services include floor care and refinishing, pressure washing, window cleaning, and construction cleanup. Our special cleaning services ensure your facility is up to your high standards for cleanliness.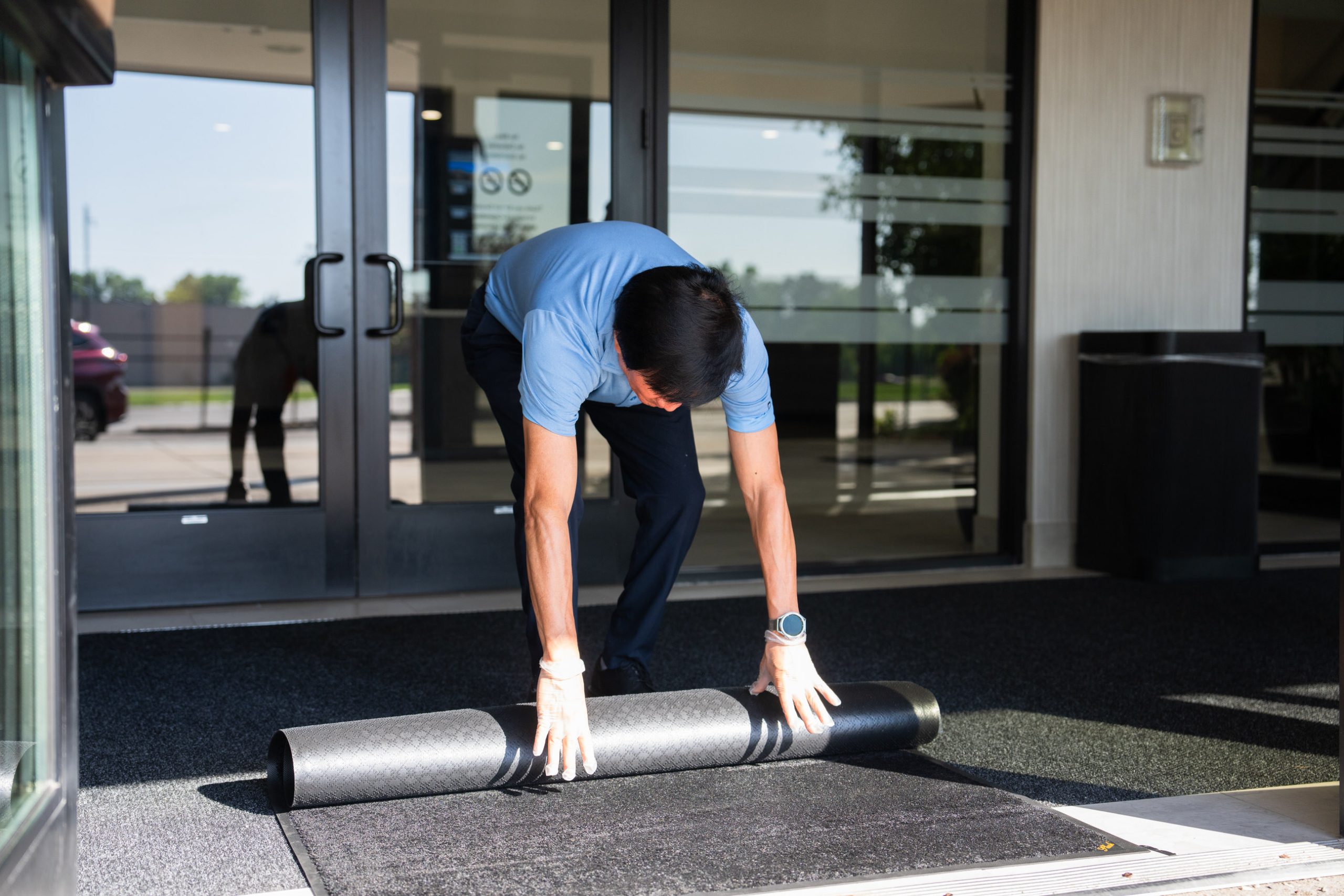 Commercial buildings are high-traffic areas that require regular maintenance and resupply. In addition to routine janitorial and special cleaning services, Mid City Cleaning is your resource for mat services, restroom supplies, and dust, wet mop laundry services and more.
MINNEAPOLIS COMMERCIAL CLEANING
CUSTOMER SERVICE IS OUR FOUNDATION
Mid City Cleaning is a full-service Minneapolis commercial cleaning service that provides routine commercial janitorial services as well as special deep cleaning services for offices, manufacturers, health care facilities, financial institutions, and government buildings. When you need to clean your facility without sacrificing productivity, safety, or the security of your most sensitive information, trust Mid City Cleaning to provide the highest quality clean and professional service. If you have a building concern, it's time to call Mid City Cleaning.
When your reputation relies on the cleanliness of your facilities, Mid City Cleaning is here to support you. Our Minneapolis commercial cleaning services will ensure the entrance and lobby of your building is clean and inviting, your clean room is sanitary, or your production line is free from contaminants that could compromise the quality of your product.
Medical-grade cleaning services for medical offices, hospitals, pharmaceutical manufacturing, clean rooms, and labs.
Commercial cleaning for high-rises, financial institutions, churches, convention centers, and telecommunications.
Facilities services for factories, assembly lines, warehouses, distribution centers, and controlled environments.
Janitorial services for local and federal government buildings, schools, and other government facilities.
Facilities maintenance for stadiums, arenas, convention centers, and museums throughout the Twin Cities.
AVIATION / TRANSPORTATION
Our facilities maintenance for airports, railways, and public transportation are DOP-, GMP-, and ISO-compliant.
"When we set up services at my other facility everything went smoothly, and I would like you to service this facility as well." – Public Transportation Provider
"Their commitment to providing top-notch cleaning solutions has helped us keep our operations running smoothly and efficiently. From routine maintenance to emergency cleanup, we have always been able to count on Mid-City Cleaning to deliver the results we need, when we need them." – Public Facilities
"Mid-City Cleaning has been providing outstanding cleaning services for the past thirty years and has been a reliable and valued partner to the local government. The team at Mid-City Cleaning have demonstrated an unwavering commitment to their clients, consistently exceeding expectations with their exceptional attention to detail and unparalleled work ethic." -Local Government Facility
Contact us today for your free estimate for routine janitorial or special deep cleaning services. We look forward to learning how we can serve you.