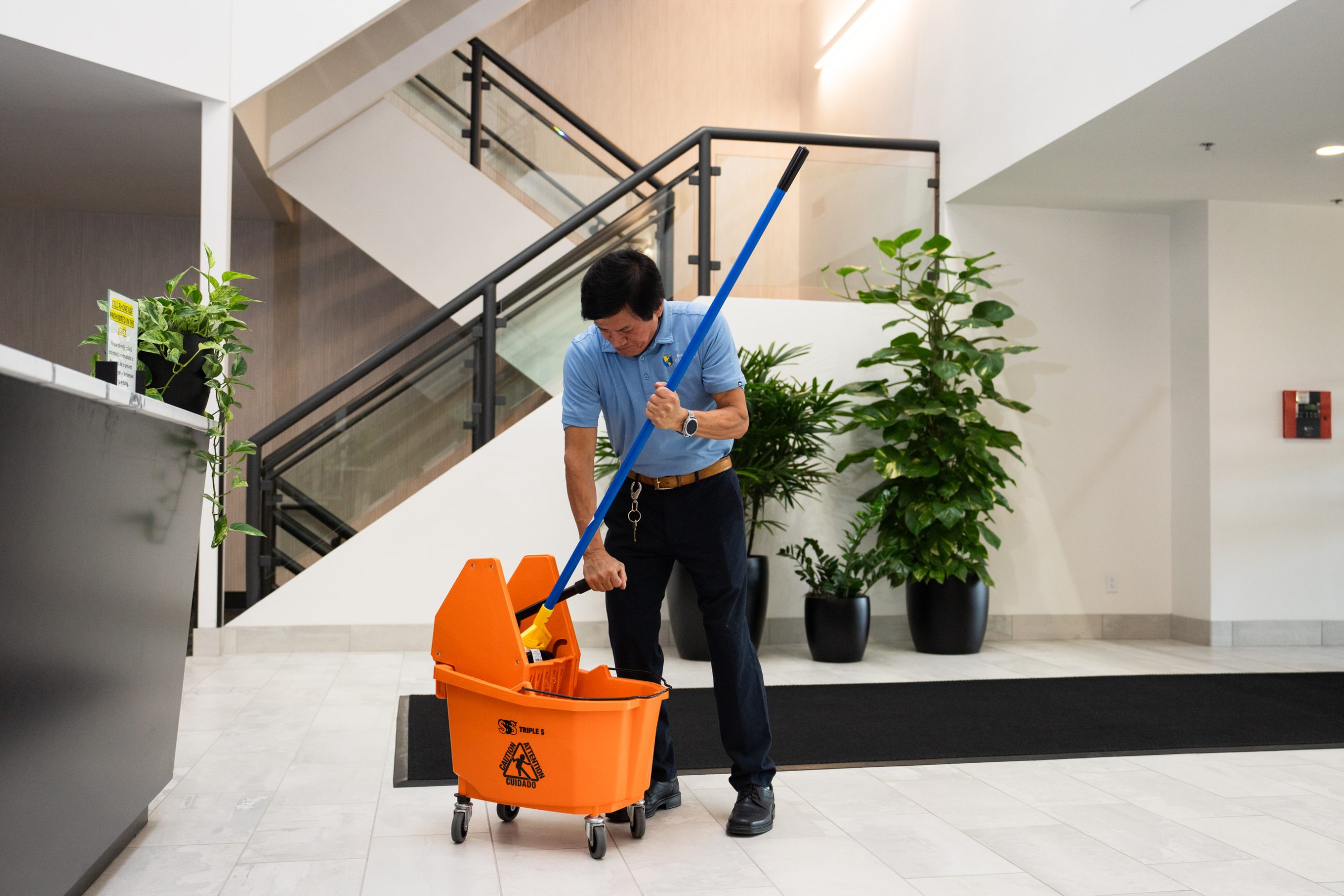 ROUTINE JANITORIAL SERVICES
Daily. Weekly. Monthly. On Your Schedule.
Trust Mid City Cleaning with routine janitorial services in Plymouth, Richfield, Eden Prairie, and the rest of the Twin Cities. We offer services for your facility at any time of the day or week as needed, as well as afterhours cleaning for quick turnarounds and minimal interruption to your productivity. Our cleaning and decontamination processes are compliant with DOP, GMP, and ISO standards to ensure your facilities are cleaned to the highest standard in the industry.
Daily Cleaning
Many commercial and industrial buildings require daily sanitization. Daily cleaning is especially important for hospitals, medical clinics, and schools. Our day cleaning janitorial services ensure all surfaces and floors are cleaned every 24 hours, including offices, restrooms, cafeterias, and other high-traffic areas. We can work after hours to minimize downtime for your operation.
Special Events Cleaning
Hosting a corporate party, seminar, product launch, trade show, employee appreciation gathering, or other special event in your commercial or industrial space? We can help you sanitize your space before the big event and clean up after your guests have left. We can work after hours to ensure your building is ready for normal activities the day after your event.
Disinfecting
Disinfecting restrooms, kitchens, lunchrooms, cafeterias, and other high-touchpoint areas is part of Mid City Cleaning's routine janitorial services. We understand how important clean surfaces are for the health and safety of your employees and visitors to your building. Our team is trained in proper disinfecting practices, including electrostatic disinfection, and use safe, effective chemicals to ensure your space is properly sanitized.
Emergency Services
Disaster can strike commercial properties at any time. If you experience flooding, vandalism, or fire at your building, trust the Mid City Cleaning team with the cleanup. Our experienced, professional team can safely, quickly, and effectively clean and disinfect your space, removing evidence of water damage, smoke, and vandalism. Our team offers 24/7 service to ensure your emergency is resolved quickly.
Our Commitment to Green Cleaning
Achieving a spotless clean does not have to put the health and safety of your team at risk. Mid City Cleaning uses chemicals, products, and processes that are not hazardous to health or to the environment. Our green cleaning methods are effective without leaving behind harsh smells or chemical residues. Our crews comply with green cleaning standards from LEED, the US Green Building Council, ISSA CIMS, and the Greenguard Environmental Institute. Our products and services are Green Seal certified.
"When we set up services at my other facility everything went smoothly, and I would like you to service this facility as well." – Public Transportation Provider
"Their commitment to providing top-notch cleaning solutions has helped us keep our operations running smoothly and efficiently. From routine maintenance to emergency cleanup, we have always been able to count on Mid-City Cleaning to deliver the results we need, when we need them." – Public Facilities
"Mid-City Cleaning has been providing outstanding cleaning services for the past thirty years and has been a reliable and valued partner to the local government. The team at Mid-City Cleaning have demonstrated an unwavering commitment to their clients, consistently exceeding expectations with their exceptional attention to detail and unparalleled work ethic." -Local Government Facility
Contact us today for your free estimate for routine janitorial or special deep cleaning services. We look forward to learning how we can serve you.